** KRISTA TIER **
(QLD)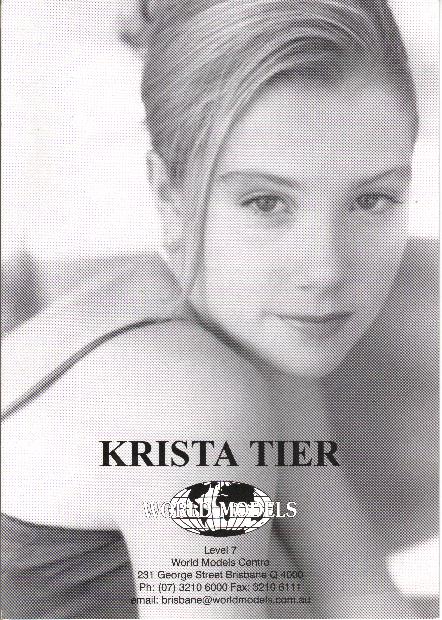 Krista is 13 years old and has been singing since she was 8 years old. She has successfully competed in many competitions and is a Gold and Silver Medal Winner in 2000 and 2001 Eistedfods for Solo and Duo categories. Krista was a finalist in the Bayside Goldcoast Festival 2001 and the Musical Theatre Competition in Brisbane.

Krista also competes in cross country running and swimming. She also models for Tamblyn Model Agency.

Krista loves to perform and hopes to enjoy a career as a singer.

** PENNY HEMPENSTALL **
(VIC)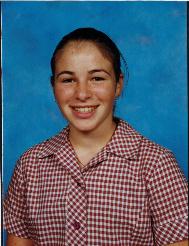 Penny is 14 years of age, has been having singing and dancing lessons for the past 10 years and continues to enjoy it very much.

She has competed in talent quests and was a finalist in the 2001 Talent Spectacular. Penny has performed at the Royal Melbourne Show as well as various other venues around Melbourne.

Penny would like to become famous and entertain people with her singing.

** KATE MCKENZIE **
(NSW)
Kate is 14 years old and has had 18 months' vocal training with Maureen Strudwick at Songbird Studio.

Kate has appeared in "Pendragon" and "Puss in Boots" for Gosford Musical Society Juniors at Laycock St Theatre. Currently, Kate is rehearsing for the second season of the "Wizard of Oz".

Other achievements include, Youth in Perofrming Arts (YIPA) vocal solo and trio, 3 years in Central Coast Sing 2001 Choir, and the Paralympics Opening Ceremony choir. Kate has also been in school choirs since she started school.

Kate aspires to be a famous singer/performer.

** SARAH LLOYDE **
(SA)
Sarah is 13 years of age and already an accomplished singer. Her talent is well beyond her young years. She has been singing all her life and is aspiring to become a professional artist. She learns dance, drama, vocal and performance at the Australian Company of Performing Arts.