** BLUSH **
(SA)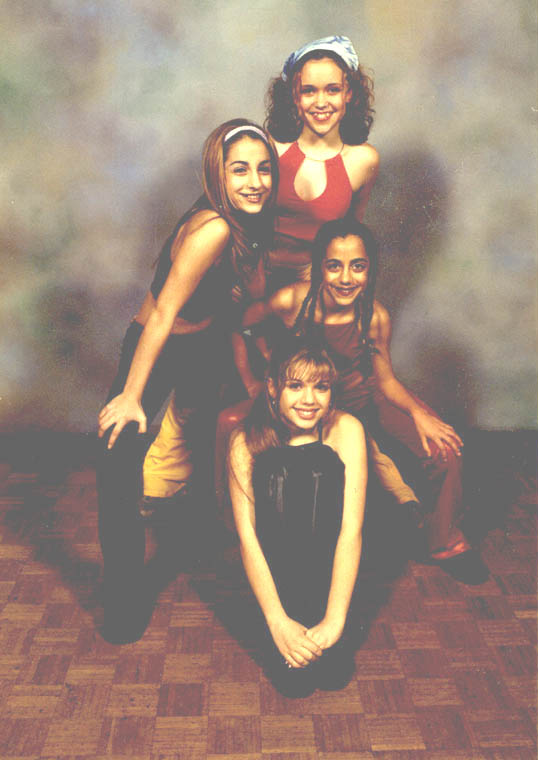 Tia Di Biase (12), Maria Di Biase (12), Sarah Lloyde (13) and Lucy Gransbury (14) are great friends and study dance, singing, performance and drama at the Australian Company of Performing Arts. They are currently composing and arranging music and are aspiring to be professional artists.

They are very dedicated young ladies who work hard to achieve. They love performing and knowing that their audience has enjoyed it.


** DESIRE **
(VIC)
Bernadette Mizzi has been performing for 10 years and studies dance and vocals at Paladino. Recently, she has performed at the Royal Melbourne Show, Highpoint Shopping Centre and Locker Room at Colonial Stadium. She wishes to pursue singing in the future to come.

Melissa Degala has been a classical performer in violin and piano for 6 years and a dancer for 4 years. As for singing, she has been mainly self taught and a recreational performer. Currently, she is not pursuing an active career in the performing arts and wishes to be a writer in the future.

Tracy-Lynn Boyer has sung in a choir and throughout her academic career. She has an active interest in songwriting as well as vocal performance. Consequently, she has been singing for a few months and wishes to pursue a career in music.

Desire came together this year and have been working on various competitions and contests since. Their motto is to give it their all, have fun and let their performance speak for iteself.